Factsheet
Team:
Marigold Bartlett
Jason Bakker
Maize Wallin
Russell Dilley
Georgia Symons
Kalonica Quigley
Aspen Forster
Elise Marchouba
Josh Tatangelo
Victor Mahnic
Olivia Haines
Rory Sampson
Matthew Dobrich
Alexander Perrin
Charlie Renwick
Jonothan Rubock
Tfer Newsome
Jack Kirby Crosby
Su-Yiin Lai
Cecile Richard
Cameron Hopkinson

Based in Melbourne, Australia
Release date:
2022
Platforms:
Steam
PlayStation 5
PlayStation 4

Website:
waywardstrand.com
Description
Wayward Strand is a heartfelt interactive story, told in a unique and curious way.
Play as Casey Beaumaris - intrepid teenage journalist - as she visits an airborne hospital for the first time.
Uncover the airship's mysteries, and explore the lives of its inhabitants.
It's the summer of 1978, and Casey Beaumaris is trying to make the most of her holidays, when her mum asks her to spend a long weekend helping out at the airborne hospital where she works.
Casey prefers the company of books to people, but she agrees, secretly planning to write an article about her visit for the school newspaper.
With her trusty notebook at the ready, Casey arrives on board the airship. The staff are overworked as they prepare for the visit of an important official, while the patients react to grief, or deal with active trauma.
In the midst of these and many other interlocking and overlapping stories, Casey spends time with patients, learning about their lives, and, as the stories unfold, discovering what she can do to help.
Within the world of Wayward Strand, time passes for everyone - characters continue their lives without waiting for you to interact with them. In Wayward Strand's unique narrative structure, the stories of over a dozen characters constantly unfold around you in real time, as you, as Casey, roam freely throughout each day.
Choose which story to be a part of by following people, having conversations, and exploring the hospital.
The hospital's residents are an eclectic cast of characters – some charming, some eccentric, some rude – each with their own desires, goals and imaginations. Every character moves and acts of their own accord, at their own pace, on their own timeline - sharing news with each other, arguing, joking, gossiping - or having a chat with Casey when she comes by.
Every playthrough gives you the opportunity to discover something you previously didn't see - what you missed the first time, you might see on the second, third, or fifth time around.
When you see a character, you can follow them, to see where they go and what they get up to. You can eavesdrop on characters' conversations, or come into the room and be a part of the discussion.
Spending time with particular characters will unlock new storylines, locations, revelations and resolutions.
As the journalist for her school newspaper, Casey keeps track of events and information in her notebook. Players can use Casey's notebook to delve deeper into characters' stories, to make new discoveries, and to piece together mysteries.
Some of our key influences in developing this multi-linear narrative style - simultaneous stories that you explore as they play out around you - are Sleep No More, a fascinating piece of interactive theatre, the late '90s adventure game The Last Express, and Building Stories, Chris Ware's graphic novel collection of intricate, multilayered stories.
Features
A deep story - Over a dozen characters, each with their own timeline and story.
A living world - All stories play out in real-time, along-side each other, throughout the ship.
Follow your curiosity - Eavesdrop on, follow, and talk with your favourite characters to discover their stories.
A unique experience every time - Choose your own path through the world as it moves around you.
---
Videos
Wayward Strand Teaser Trailer - "Ida's Visitor" YouTube
---
Images
download all screenshots & photos as .zip (39MB)
---
Awards & Recognition
"Selected for LudoNarraCon 2021" Steam, April 2021
"Victorian Premier's Design Awards, Finalist in Digital Design" Melbourne, March 2021
"Selected for Playtopia" Cape Town, December 5-7th, 2019
"Selected for Day of the Devs" San Francisco, November 10th, 2019
"PAX Australia 2019 Indie Showcase Winner" Melbourne, October 11th, 2019
"Selected for the Freeplay Parallels Showcase" Melbourne, October 26th, 2017
---
Additional Links
2pt
Initially involved in Wayward Strand's first vertical slice, 2pt have since been a constant collaborator on Wayward Strand, in particular in processes of character modelling and development. 2pt.com.au
Bunurong Land Council
The Bunurong Land Council have contributed to Wayward Strand through assisting the team in research and consulting - we're grateful for their time and sharing of knowledge and resources. bunuronglc.org
Film Victoria
Wayward Strand would not exist without the generous and continual support of Film Victoria's Games program. film.vic.gov.au
Inkle
Wayward Strand is developed in Unity, using Inkle's wonderful, open-source ink narrative engine. inklestudios.com
Matthew Dobrich
Responsible for some of Wayward Strand's incredible concept art; see more of his work on his artstation: artstation.com
- Jam Games -
We have created two small jam games that helped us explore various elements of Wayward Strand's backstory or characters: they are both available for free online (see below).
- Wayward Hand
A thematic exploration of a day in the life of three Wayward Strand characters. waywardstrand.itch.io
- Sabotage in Stormy Skies
A playful interactive narrative in which a dramatic tale is told about the origins of the airship. ghostpattern.itch.io
---
About the team
Based primarily in Melbourne, our team consists of game industry veterans alongside emerging artists and creators from outside the digital games space.
Initially consisting of programmer/designers Jason Bakker and Russell Dilley, Wayward Strand's core team has grown to include artists Marigold Bartlett and Kalonica Quigley, and composer and audio designer Maize Wallin. We have worked with writer and dramaturg Georgia Symons throughout Wayward Strand's development, and we also work with several other exciting collaborators, mostly within the Melbourne game development community.
---
The Wayward Strand Team
Marigold Bartlett
Marigold Bartlett is an illustrator and artist. She works in paint, pencil, digital media and videogames. She has worked as an artist and story consultant on games such as Florence, and was art director on Movement Study 1, a short adventure game which was awarded Best Visual Art at the Freeplay Awards 2015. Her illustration and game art has been warmly reviewed in Paste Magazine, as well as on Kotaku, TheAuReview and IGN, and she has made several contributions to the international graphic novel collaboration Bartkira.
Jason Bakker
Jason is a writer, producer and designer on Wayward Strand. He previously worked at League of Geeks, where he lead development on Armello through to release on Steam and PlayStation 4, and at Wicked Witch Software where he worked on several games, most notably as lead programmer/designer on Catapult King. He collaborated with Kalonica Quigley to create the experimental driving game Need 4e+9 Speed, and also co-created the FUTUREVOX series.
Maize Wallin
Maize is a sound designer, audio programmer and composer. They have worked with companies across VR (VRTOV, Deakin Motion Lab), mobile (Draknek, Square Rose Games, Glitchnap, LoveShack) and are currently working with Ghost Pattern on Wayward Strand, and their own VR musical instrument NoiseDrawers. Maize also is heavily engaged within advocacy being on the board of Widget, co-founding Non-Binary Zone, and worker advocacy as part of Game Workers Unite.
Russell Dilley
Russell is a programmer and game designer. He previously worked at Wicked Witch where he spent eight years developing ports, sports, and mobile games, eventually moving into a dual programming and production role for Rugby Challenge 3.
Georgia Symons
Georgia Symons is a writer and creative producer working on the lands of the Kulin nation. She writes and makes things that use playfulness to challenge and disrupt power. She has a Master's in Writing for Performance from the VCA, and is the program manager for City of Melbourne's Melbourne Knowledge Week and Melbourne Conversations programs. More information about her work can be found at georgiasymons.com
Kalonica Quigley
Kalonica Quigley is a game developer and 3D artist based in Melbourne, Australia. As well as being animation director on Wayward Strand, she worked as an art consultant with House House on Untitled Goose Game. She was previously lead 3D artist at VRTOV, where she crafted virtual reality experiences at the borderline of film and game - this work included fairytale The Turning Forest, documentary Easter Rising: Voice of a Rebel, and their 2017 project A Thin Black Line. She has also created acclaimed personal projects such as Another Sunrise, an honest and quiet interactive self-portrait.
Aspen Forster
Aspen is a 3D Artist and Technical Artist from Melbourne. She spent 4 years working at Firemonkeys EA and during that time discovered a passion for creating tools to improve the lives of artists. She has a knack for translating between artist and programmer-speak and gets very excited about workflow/pipeline improvements, low poly modelling techniques, and cats. She is currently doing a Masters in Software Engineering and teaching games art students how to program at RMIT University.
Contact
---
Wayward Strand is being developed with the assistance of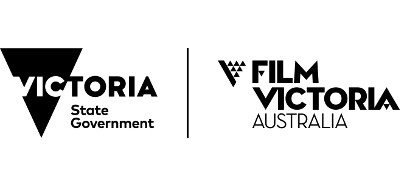 ---
presskit() by Rami Ismail (Vlambeer) - also thanks to these fine folks